We are 2EIO! We're glad you're here!
As you may know, 2EIO is run by a very small team of (unpaid) dedicated individuals. Our founders Chad and AJ came together back in 2013 originally to bring AJ's dream of recording good music to light. 5 years later, we've grown that small dream of building what was originally only a simple recording studio into what is now 2EIO! Over here, what unites us is actually our different, but somehow similar, taste in music.
That's why we need you!
We are looking for talented and dedicated individuals that don't conform to the status-quo.
Go ahead, start scrolling and find out more.

Development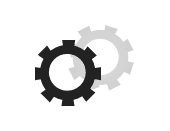 At 2EIO, we promote a culture where everyday is a learning opportunity. We use Slack in our day-to-day communication to share ideas and grow them from just ideas into fully functional opportunities, and that's only a start. We are still a learning and growing company. Everyday is trial and error until we get it right, and we're not afraid to be wrong.
Branches

Under our label, we have built several independent businesses, which all work together. This allows us to rapidly advance our projects by keeping things "in-house" – relying only on each other to push ourselves forward. By joining our team, you'll be able to showcase your skill sets in every area. We believe in cross-pollinating our departments, allowing us to take an idea and expand on it through all departments until it reaches its full potential. You can find the different branches below under "Current Openings".
Work Life / Home Life
We believe an important step in building our brand is building and respecting our individuals. Most of our work happens "after work", and we highly value your personal commitments. Everyone on the team has a full-time job, and dedicates the rest of their time to growing the label, and we respect that.
Current Openings
The record label and parent company
---
The recording studio
---
A radio and podcast platform
---
In-house graphic design company
---
---
Can't find something that suits your fancy? Still want to be involved?
Go ahead and send us an email, let's get talking.